More Members…
These are the members cars that are currently being raced with the Nostalgia Gassers Racing Association. Some of our members also have other old gassers that can no longer be raced & have been retired. You can see these in the retired section. The retired gassers are still brought out for display from time to time.
---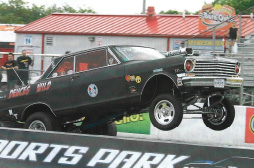 Owner/Driver: Mark Dulle
Hometown — Bellville, Ill
1963 Nova — Deuces Wild
Engine-331 Small Block Chevy
Transmission — Doug Nash — GM rear End
---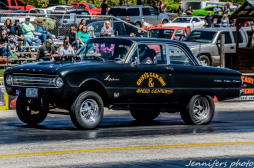 Owner/Driver: Gerald Griffith
1961 Ford Falcon
Hometown — Billings, Mo
Engine — 350 SBC — Powerglide trans
9in Ford rear end
Sponsor — Griff's Cam Shop
---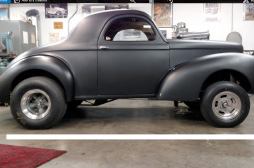 Owner/Driver: Jim Walker
1940 Willys Coupe
Hometown—East Moline, Ill
Engine — 392 Chrysler Hemi — Ford 4-speed
57 Olds rear end
---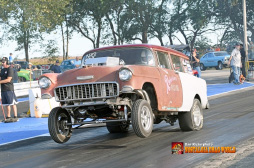 Owner: Les Robertson
Driver: Dustin Robertson

1955 Chevy Handyman Station Wagon
Hometown — Hannibal, Mo
Engine — 555 Big Block Chevy – 400 Turbo Trans
9in Ford Rear End
---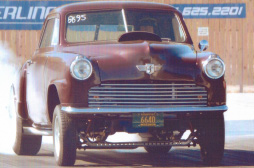 Owner/Driver: Steve Rice
1948 Studebaker Champion
Hometown — Muscoda, Wisconcin
Engine — 500 CID Cadillac
History — Built in L.A. — Sold new in Nebraska
---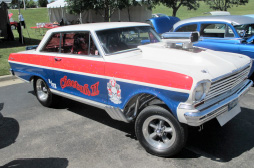 Owner/Driver: Ken Raley
1963 Chevy Nova
Hometown – Lenexa, Kansas
Engine — 496 Big Block Chevy — 400 Turbo Trans
Sponsor — Shawnee Auto Service
---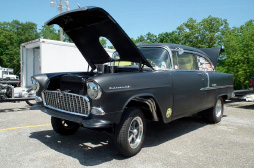 Owner/Driver: Ed Miller
1955 Chevrolet
Hometown — Belleville, Il
Engine — Small Block Chevy on Alcohol
---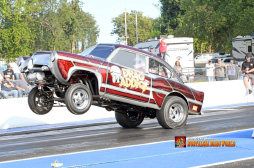 Owners: Tom & Barb Peters
Driver: Tom Peters
1951 Henry J
Hometown — Crescent City, Ill
Engine 327 SBC – Tunnel Ram w/2-600 Holleys
Canfield Heads — Powerglide trans — ATI Convertor
12 Bolt Chevy Rear end w/5:13 gears
Car was found in Delevan, Il, sinking in the dirt. It was red with silver metalflake and called "Lazarus."
We have owned the car for 12 years and it is still a work in progress.
---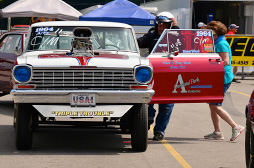 Owner /Driver: Robert Woods

1964 Chevy 2—Triple Trouble
Hometown—Kansas City, Kansas
Engine — 460 Bib Block Chevy — BTE Powerlide trans
9 in Ford Rear end
---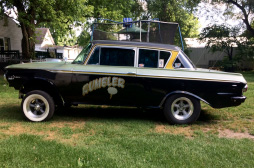 Owner/Driver: Ted Chandler
1962 Rambler Classic
Hometown—Springfield, Mo
Engine — 406 SBC-400 Turbo trans
8.8 Ford rear end with 4:10 gears
---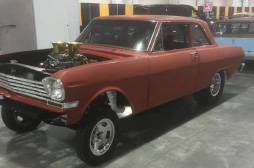 Owner/Driver: Joey Phelps
1962 Chevy 2 
Car Name — Red Rooster
Hometown — Bois-Darc, Mo
Engine — Big Block Chevy — 400 Turbo trans
9in Ford rear end
---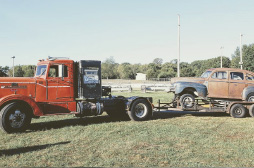 Owner/Driver: Tommy Wiser
1948 Ford Deluxe — Vintage Peterbuilt Semi-Hauler
Hometown — Waverly, Ill
Engine — 355 SBC — 350 Turbo Trans
8.8 Ford Rear End
---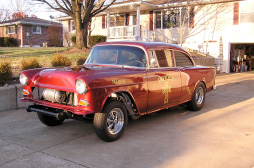 Owner/Driver: Dave Walters

1955 Chevy
Hometown — Fenton, Mo
Engine — SBC — Chevy turbo trans
9 in Ford rear end
---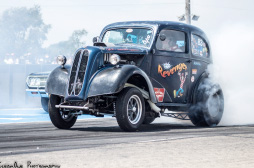 Owners: Dave & Jackie Walters
Driver: Dave Walters
1948 Anglia
Car Name — Revenger
Hometown — Monticello, Ill
Engine — 350 SBC — Trans 700R w/3800 stall
Rear end — 9 in Ford w/4:56 gears
History — Purchased as a drag car — converted to a street car then converted back into a drag car
Sponsor — Hixon Engines
---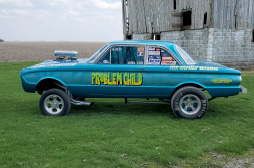 Owner/Driver: Joel Cox

1961 Ford Falcon
Hometown — Fillmore, Ill
Car Name — Problem Child
Engine — 460 Ford — C6 Ford Trans
9 in Ford Rear End
---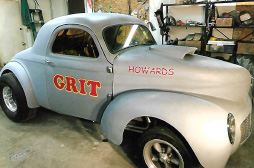 Owner/Driver: Rick Bowman

1941 Willys Coupe
Hometown: Indianapolis, Ind
Small Block Chevy
Powerglide Transmission
9 in Ford rear end
---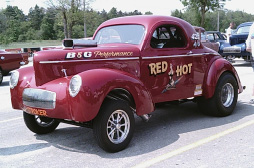 Owner/Driver: Glenn Steinhoffer

1941 Willys Coupe
Hometown — West Chicago
Engine — Supercharged 502 Big Block Chevy
400 Turbo Trans — 9 in Ford Rear End
History — Car built by Owner & Son
---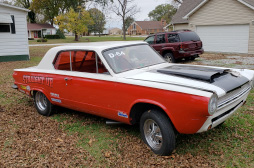 Owner/Driver: Michael Woodworth

1964 Dodge Dart — Car Name — Straight Up
Hometown — Mascoutah, Ill
Engine — 383 SBC — Powerglide trans
9 in Ford Rear End
---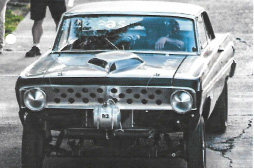 Owner/Driver: Bob Smith
1964 Ford Falcon
Car Name — Riff-Raff
Hometown — Girard, Ill
Engine — Small Block Chevy — 4-Speed trans
9in Rear End
---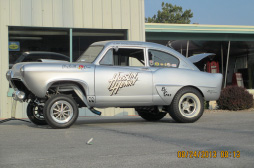 Owner/Driver: Kevin Jordan
1952 Henry J
Hometown — Lenexa, Ks
Engine — Small Block Chevy